About Hunt Engineering LLC
Edison Hunt began a self-employed mechanical, electrical, and agricultural business near Laurelville, Ohio in 1918. Because he was raised by his grandmother, Edison gained American values of the mid-1800s. Throughout the changes of technology and lifestyle that occurred during his life until his passing in 1981, Edison held true to the belief in quality, integrity, trustworthiness and hard work. His innovations and quality workmanship left a lasting impression on many people in this Appalachian Ohio community and surrounding area. Edison's son Gary Hunt followed the same values in his business consisting of machining, electrical, and general construction contracting work throughout his life.
As the third generation engineering practitioner, Christopher Hunt, M.S., P.E. has been influenced by his grandfather's and father's values and thirst for innovation. Christopher is determined to perform quality engineering services as his family has done for over 95 years. Christopher incorporated Hunt Engineering LLC to continue the Hunt family goals of progress through determination and the application of engineering technology. One of Edison Hunt's principals that is the core of Hunt Engineering LLC corporate vision today is—"If you don't have time to do it right, you don't have time to do it."
Christopher Hunt, President
Christopher Hunt is a Professional Civil Engineer currently registered in the states of Ohio, Indiana, West Virginia, Kentucky and Pennsylvania. Christopher completed a Bachelor of Science in Civil Engineering from the Ohio State University, Columbus, Ohio in 1993 and a Master of Science in Civil Engineering from Ohio University, Athens, Ohio, in 1997. He also completed six years doctoral work at The Ohio State University, Columbus, Ohio from 1998 to 2004. Christopher has continued academic endeavors throughout his lifetime because he believes education is a vital part of being a highly skilled and technical engineer.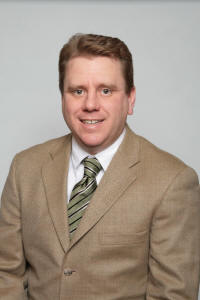 Christopher Hunt, PhD(ABD), P.E.
President and Chief Engineer
Hunt Engineering LLC
Christopher was employed by the Ohio Environmental Protection Agency as a District Engineer in 1993. Through this technical engineering position, he gained significant experience in developing economically effective public infrastructure projects. Christopher completed academic research for his Master's degree and Doctoral work at the Ohio Research Institute for Transportation and the Environment, at Ohio University. As President of Hunt Engineering LLC, Christopher has gained significant knowledge of general engineering practices as well as cost estimations, construction management, and current current green energy practices. Christopher has significant experience in design engineering, geotechnical/environmental modeling and data collection, statistical data analysis, compliance assistance and permit negotiation.
The professional group at Hunt Engineering LLC develops engineering designs utilizing the latest modeling and design software. The staff also utilize online communication with the client to reduce cost and minimize project completion time.
Our staff have significant experience as design engineers, construction managers, government regulators, technical draftspersons, scientific modelers and academic research engineers. This diverse and long term experience allows to complete projects with confidence.
Thank you for visiting our site. We look forward to working with you on future projects.